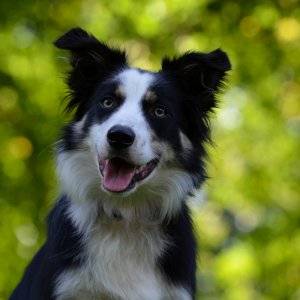 Whether you're visiting family, having a staycation in the UK, or flying with your pet, Elite Voyager is here to make your journey as easy as possible. We understand that using public transport with your pet can be stressful, from finding space for them to sit safely to negotiating crowds in stations or terminals, which is why we welcome pets in most of our vehicles as long as you let us know in advance and bring the right equipment with you to secure them in.
You can rest easy knowing that they have the space to travel comfortably without being trodden on or disrupting other passengers. Our drivers understand that travelling with a pet comes with extra considerations, such as stopping a few times along the way for a stretch of the legs or toilet breaks, which we're happy to do to ensure the journey is a smooth one. And with climate control or air conditioning in each of our vehicles, you won't have to worry about them overheating and panting throughout the journey.
So, what do you need when travelling with your pet?
A means to secure them in the car – having animals loose in the vehicle is a recipe for disaster and something we are not willing to risk, so we ask all customers to bring either a harness or crate for the journey.
Water – travelling can be stressful (for both humans and pets!) so make sure you have plenty of water on hand for the pitstops.
A collar with a name tag – microchipping is compulsory for dogs but it's also a good idea to make sure they are travelling with a collar in case they panic and make an attempt for freedom.
Time for breaks – it's likely that the journey will take a bit longer due to pitstops, so make sure you give yourself enough time to get to your destination without feeling rushed. If you need dropping at the airport for a flight with your pet, make sure you have time once you get to there to give them a walk and some fresh air before checking in and boarding.
If you would like to book a journey with your pet, please get in touch to confirm with our drivers. Not all of our cars are suitable for carriage of pets, but we will do our best to accommodate (please note, it may incur additional fees). For our full terms and conditions, click here.