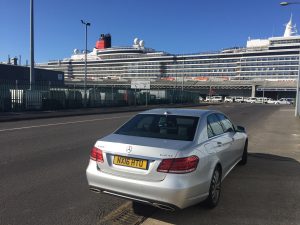 Cruise holidays are the perfect way to get away from it all on an extended trip, providing the opportunity to see lots of new places while enjoying luxury travel.
But if you are going for more than a few weeks, you'll need plenty of luggage and if you're based up in Yorkshire, getting to Southampton can be the most difficult bit of the journey.
At Elite Voyager, we can take the stress and hassle out of getting to the Mayflower Dock by transporting you there from your door in comfort and style. Our luxury vehicles have plenty of space for all your luggage and you can enjoy a relaxing start to your holiday.
Get in touch using the contact details below to find out more.